Mobile Coupon Redemption
Easily Redeem Mobile Coupons at the POS
Convenient Mobile Coupon Redemption
Redeem mobile coupons generated with Mobilozophy's mobile marketing platform, mzCONNECT using one of our mobile coupon redemption solutions, mzConsumerIntel that easily integrates into your existing payment process, or for small-to-medium sized businesses, we offer mzSTAMP or QR codes, which require no POS integration.
mzConsumerIntel
Incorporating the mzConsumerIntel mobile coupon redemption tool into your POS system allows you to easily accept mobile coupons at the time of checkout. To accept mobile coupons generated from your mzCONNECT platform, you can integrate our mzConsumerIntel web-based system into your current payment gateway. Your cashier redeems the coupon by scanning or entering the barcode number provided in the coupon. If valid, a message is sent back to your POS system with the amount of the discount, and the transaction is complete. It's that simple!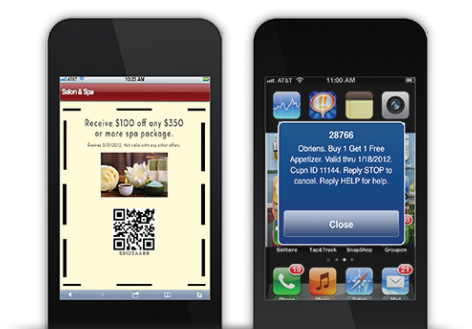 mzSTAMP
An alternative to integrating a mobile coupon redemption tool into your POS system, is our user-friendly mzSTAMP solution. No integration is required. The customer simply taps the "Redeem Coupon" button, and a screen will appear that prompts the cashier to "Stamp the Screen" using your redemption device. The system verifies the coupon, and informs the cashier whether the redemption was successful. This option can be easily introduced into your payment process with little effort from your team.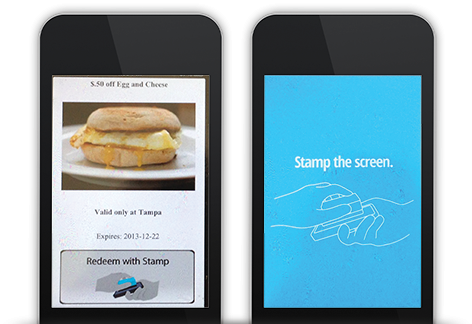 QR Codes
Qr codes also provide a simple method for redemption. By simply printing out a QR code for consumers to scan at checkout or having a cashier a QR code from a mobile coupon, you have the ability to validate and track redemptions.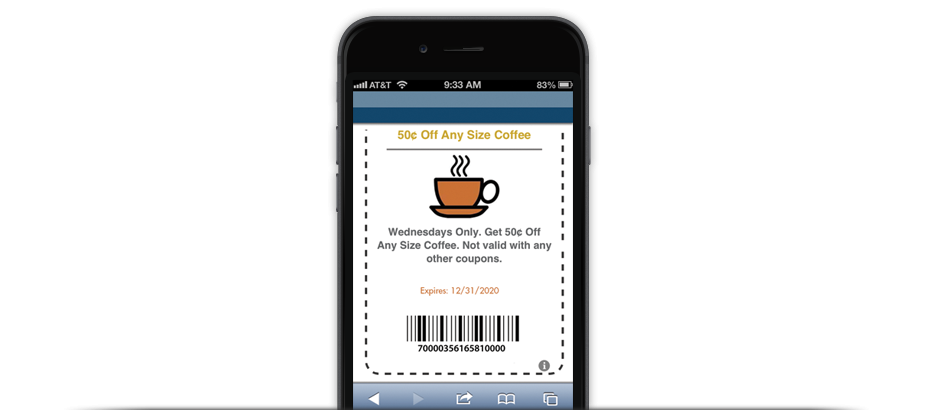 The Benefits
All of our redemption solutions track and record all redeemed coupons and provide you with consumer insights that allow you to improve the success of your mobile marketing campaigns. In addition to tracking and providing you with vital customer insights, our coupon redemption tools allow you to:
Accept mobile coupons with or without a POS
Easily integrate into check-out processes
Manage mobile marketing campaigns
Measure campaign results
Track redeemed coupons